20 CL Packs Opening + Giveaway #96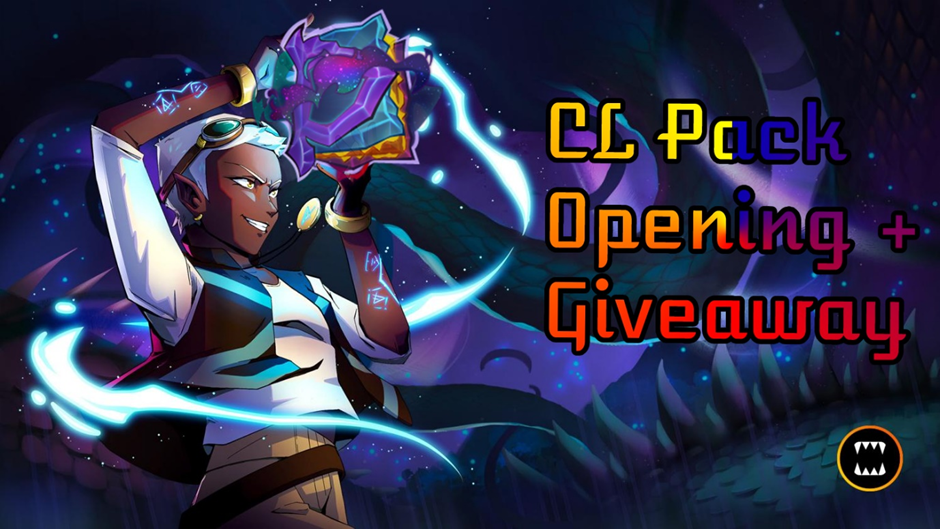 Greetings Splinterfam! Been a quiet few days in SPL by my accord. The main highlight would have been brawls for me. First time I am in the Diamond Fray with all cards available as well. My deck is 100% CL and I haven't played manually in Diamond for ages. Not a great personal result with a 4W3L rate, but my guild did finish #1, so that's what is most important. Lots of changes coming to Guilds too, so that would be interesting to see.
Since it was a Sunday, I decided to do my pack openings early, hopefully to break my recent streak of bad openings. Sadly that wasn't the case this time round especially with only 1 Legendary to flip. Commons were practically horrible with only 3 neutrals and no GF. Only 1 GF this opening and that's a GF Rare Dhampir Stalker with 3 Rare Summoners. A decent amount of Epics with 6 of them, including a Gem Meteor and Dax Paragon meaning I only need 1 more of each to max them out. Time for the Legendary…. Always fun to see the card shaking and hoping for a good one. Another Torrent Fiend again, same as last time. I believe I have enough for a max Torrent Fiend, but I most probably keep them as 1 BCX as they rent out easily and makes it easy to sell.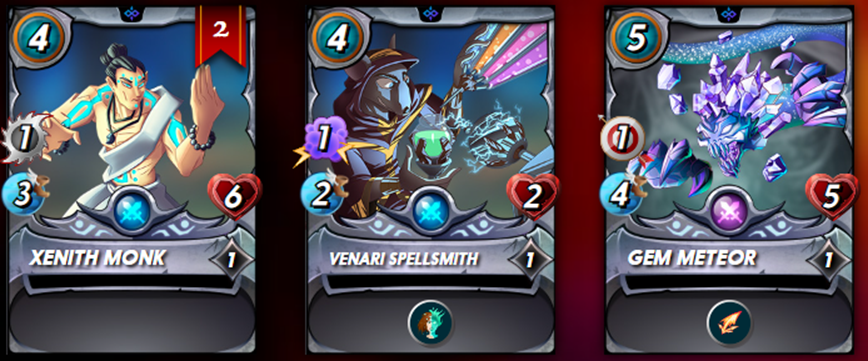 Only 1 card to choose from this week and it's not a very common one that gets into the winner's list. Popping up 6 times is the Chaos Knight, which I have yet to max so I need as many of them as I can get my hands on. I was thinking that this wasn't a popular guess, but we actually have a winner today. Looks like @aresteris is fairly new too and came at the right time. Congrats on the great guess!
Instructions
In the comments below, guess which card would have the most duplicates.
Include your Splinterlands username (If different to your name here).
If there are no correct guesses, the card will go into a pool and the Hive Random Winner Picker will decide who gets it once there are 5 cards in the pool.
Tags
@olaf.gui, @bitandi, @morzhan, @seeweed, @noctury, @dstampede, @blitzzzz, @sheikh27, @akiraymd, @queen-silvia, @thaddeusprime, @alexis666, @darthsauron, @eijibr, @senyong, @gs1, @iamronny, @candnpg, @crazyphantombr, @rimurutempest, @jats-0, @hatdogsensei, @ieronimus, @pero82, @gagegida, @jdike, @rtonline, @circlebubble, @dafusa, @arieruzzzz, @acidosis, @bandada, @syel25, @treefrognada, @jonimarqu, @stevienics, @stekene, @holdeck, @darwinjj, @pulubengdugs, @steemmonstah, @daethical, @kryptofire, @imfarhad, @jmehta, @arniboi, @monsterbuster, @iamhewho, @scfather, @ebastion, @powermeat, @dtam, @subidu, @pandachef, @txrose, @leonchikov, @xykorlz, @dewabrata, @thedoc07, @dagz, @zonadigital21, @kramaric.goat, @bechibenner, @memess, @h4rr1s, @thetimetravelerz, @karwol, @ebastion, @reiell1, @fredkese, @shawnnft, @saydie, @the-ascendant, @dk1trade, @emeraldtiger, @theduce, @criptosectadepit, @pablito.saldo, @kahyazhe, @flummi97, @aresteris
Posted using Splintertalk
---
---