20 CL Packs Opening + Giveaway #98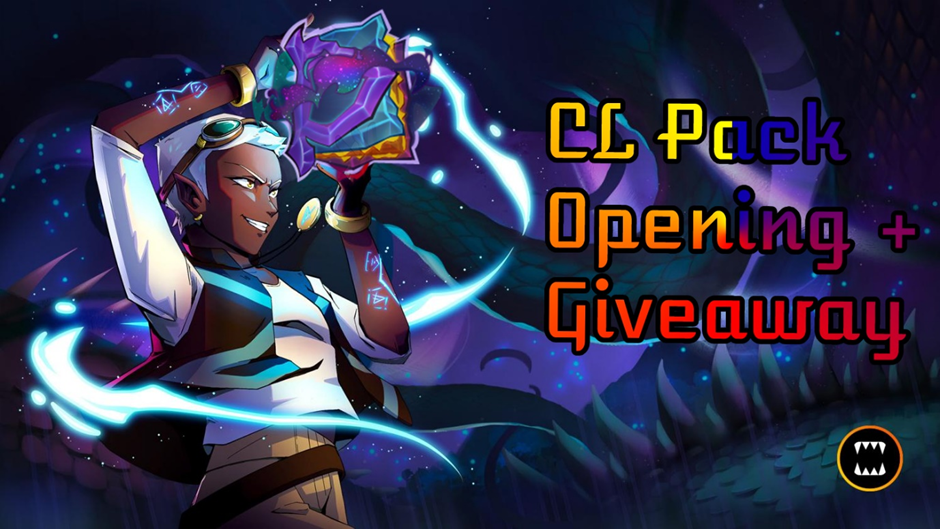 Hey hey hey everyone! How's everyone going? Managed to keep to my 3 day pack opening rotation as I made it into Champs and you know what, Champs chest give out a lot of potions. I wish I got to Champs earlier in my pack opening journey, then maybe I would not have to spend so much DEC on potions! With EOS 2 days away and I only have 2 more pack openings to go, I am pretty sure I will have enough potions to get through the last 40 packs. Also tomorrow is Mother's Day. So, to all the Moms out there, Happy Mother's Day! You definitely deserve a day all for yourself 😊
I was hoping that my last few pack openings would be better, more exciting so that after following my journey for so long, you all would be able to leave on a high note, same as me. Alas, Lady Luck has deserted me and my recent pack openings have been as down as the crypto markets. This wasn't any different, but definitely better than the last one as there was a little surprise. No, it's not a GFL, I didn't even get a Legendary…. Anyways, let jump into the Commons first. Nothing too flash here, only 1 GF, but there are some cards that dropped that are needed for me to max some of the Commons out, so that I am pleased. Rares were quite interesting as I got 26 Rare drops, that's higher then normal with 3 Rare Summoners and a GF Xenith Monk. 6 Epics followed and here is where the nice surprise came up, a GF Acid Shooter and that's close to $10. I never thought a GF Acid Shooter would be that expensive as the RF version is not valued that much compared to other Epics. Gotta take the win anyway I can get it.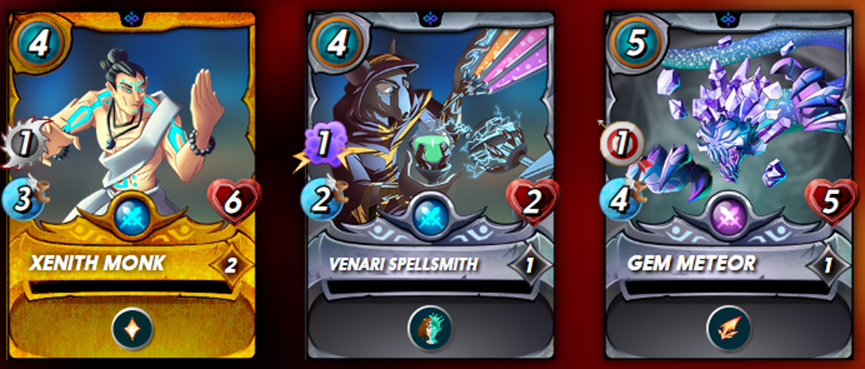 Another 7 dropper this time again for the winning card. Decent little 1 Mana Water Splinter filler, it is the Hardy Stonefish. I actually am not even close to maxing this card out. Might want to evaluate whether it's worth spending money on this once all my packs are open. Not a popular choice this little battler and that means we now have 5 cards in the pool! Giveaway time anyways!!
Here are your winners!!
Scavo Chemist - @scfather
Crypt Beetle - @crazyphantombr
Venari Scout - @syel25
Supply Runner - @arniboi
Hardy Stonefish - @kahyazhe
Congrats to all the winners! Some familiar faces there and thanks for all your support over these past few months. Less than a week to go and this journey will be over. Good luck with EOS and don't forget to guess!
Instructions
In the comments below, guess which card would have the most duplicates.
Include your Splinterlands username (If different to your name here).
If there are no correct guesses, the card will go into a pool and the Hive Random Winner Picker will decide who gets it once there are 5 cards in the pool.
Tags
@olaf.gui, @bitandi, @morzhan, @seeweed, @noctury, @dstampede, @blitzzzz, @sheikh27, @akiraymd, @queen-silvia, @thaddeusprime, @alexis666, @darthsauron, @eijibr, @senyong, @gs1, @iamronny, @candnpg, @crazyphantombr, @rimurutempest, @jats-0, @hatdogsensei, @ieronimus, @pero82, @gagegida, @jdike, @rtonline, @circlebubble, @dafusa, @arieruzzzz, @acidosis, @bandada, @syel25, @treefrognada, @jonimarqu, @stevienics, @stekene, @holdeck, @darwinjj, @pulubengdugs, @steemmonstah, @daethical, @kryptofire, @imfarhad, @jmehta, @arniboi, @monsterbuster, @iamhewho, @scfather, @ebastion, @powermeat, @dtam, @subidu, @pandachef, @txrose, @leonchikov, @xykorlz, @dewabrata, @thedoc07, @dagz, @zonadigital21, @kramaric.goat, @bechibenner, @memess, @h4rr1s, @thetimetravelerz, @karwol, @ebastion, @reiell1, @fredkese, @shawnnft, @saydie, @the-ascendant, @dk1trade, @emeraldtiger, @theduce, @criptosectadepit, @pablito.saldo, @kahyazhe, @flummi97, @aresteris
Posted using Splintertalk
---
---