Splinterlands Card Giveaway #48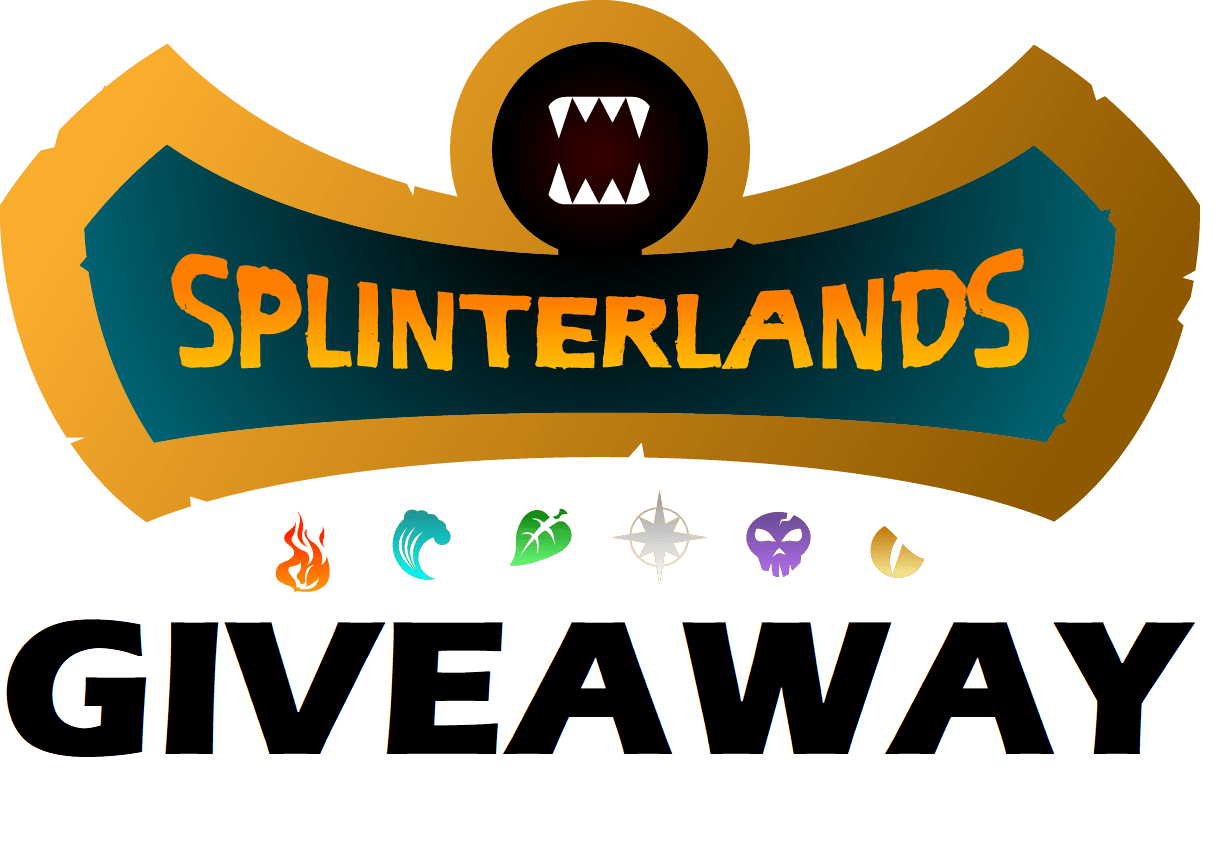 Hey all, it's @hoffmeister84! Welcome to my Weekly Giveaway of Splinterlands cards. My aim is to never give away the same card twice! I started giving away the cheapest cards, and each week I go up the market to giveaway more valuable cards! I want to help players build their collection and connect with as many people as I can!
Well what a week it has been! The introduction of Soulbound cards has turned the Splinterlands eco system on its head! No longer do we own our rewards cards Freely! For me I feel this is a step backwards, but lets hope things turn out ok and we can still have a great time playing and earning. Two Fire cards this week. Enjoy!
Thanks for your support and please follow me to qualify for the draws!
Please vote for this post so I can give you better cards!
100% of my rewards from this post goes back to giveaways!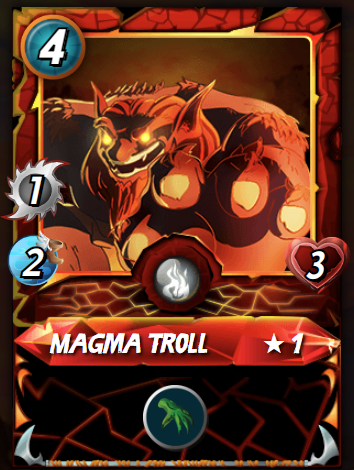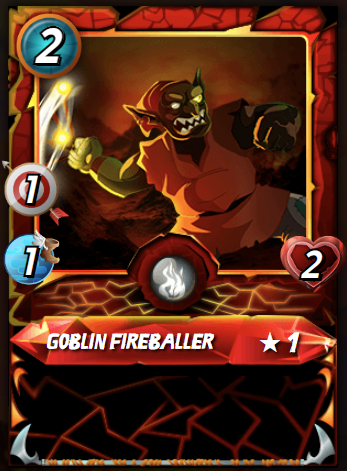 Card Giveaway #48 - Magma Troll (Common Fire), Goblin Fireballer (Common Fire)
Entry Conditions
To qualify for the draw you must follow me and comment with your Splinterlands username.
No Alt Accounts please. 1 entry per person.
One comment only please. (reply's/memes/gifs etc. is ok)
Thank You
There will be two winners in this draw. (Randomly selected)
Winners will be selected in a week. Good luck and keep an eye out for the next giveaway.
Results from Giveaway #47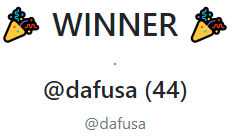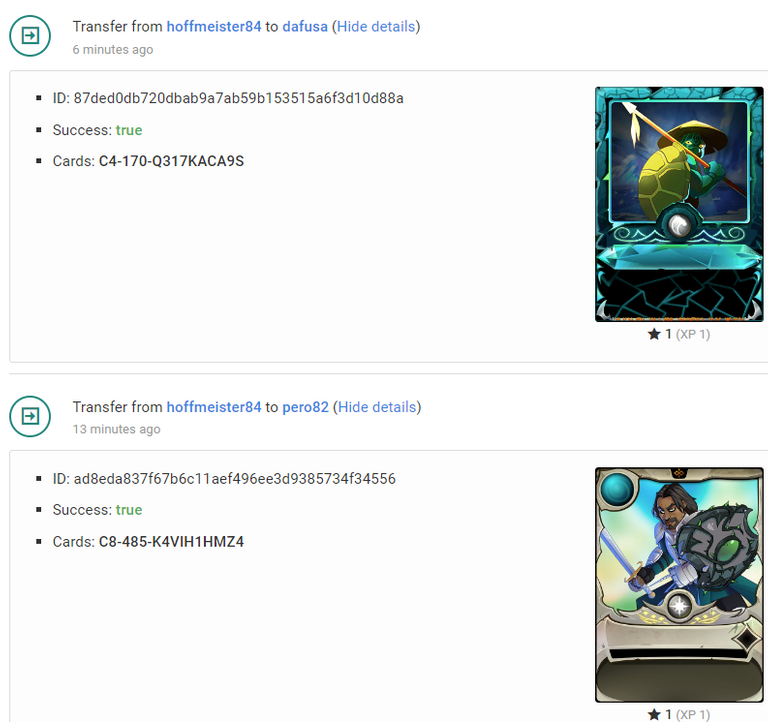 Winner (Selected with Hive Random Winner Picker http://filoz.info/picker/)
Tag List (Please comment if you want to be removed)
@irisworld, @luizeba, @amaillo-m, @bt34, @stekene, @menetios45, @tub3r0, @litrydow, @henster, @henruc, @matimath, @jmehta, @neddykelly, @lovefallen, @sylmarill, @ghostlybg, @stamato, @relf87, @urkanon, @lorddiablo, @highfist, @yasky, @filuris, @pero82, @iuriomagico, @subidu, @ninosplinter, @mryoung1979, @mairapanelo, @gessy, @tengolotodo, @qoogohome, @ygramul, @kyo-gaming, @stamato, @blitzzzz, @isnochys, @mauriciolimax, @xykorlz, @kaylerfaye, @pero82, @splinterob, @jaybone, @xg4028, @jamwhiz, @marleyroots, @shaidon, @sygxwin,@waynechuasy, @egistar, @dstampede, @loboguara, @submo, @luckbound, @engilhramn, @isnochys, @koodies, @lumpiadobo, @thoth442, @axeleration-95, @pesigolovec, @nietokilll, @vagabond42069, @circlebubble, @diochen, @blackfoot92, @lipe100dedos, @parmengo, @uglykillerpigz, @seeweed, @lmcolor, @fire-born, @kryptofire, @eiiviin, @caimanx, @lmcolor, @johnweed, @holovision.cash, @jonimarqu, @zerold, @powermeat, @ultralawzski, @aurikan, @rupdogg, @digitalsalt, @aldrahad, @serfapups2, @olaf.gui, @nozzy, @flummi97, @zottone444, @dagger88, @jaybart, @cogie88, @zero2hero1, @indiebandguru, @asdfghjkiraaa, @primr0se, @captainquack22, @chokage, @zahnstochermann, @instamental, @hoosie, @reibar, @ynwa.andree, @arthursiq5, @imfarhad, @alex2alex, @lmcolor, @hatdogsensei, @alphawog, @kheldar1982, @thejestergamer, @mrchillph, @kalih, @dub-c, @oadissin, @haizelanne, @ali3nspawn666, @tinyputerboy, @yeckingo1, @bechibenner, @yabish, @xxkontr0lxx, @xplosive, @cryptoph0823, @juan22p, @uveee, @txrose, @blesinatinga, @dragon-ti, @ericburgoyne, @dafusa, @akiraymd, @bitandi, @alexis666, @ceewye, @logen9f, @zahara22, @supriya.gupta, @chuiiiiiiii, @mikobogamer, @phantomassassin, @homeboy0130, @ladymisa, @ccrentals, @ga8ox35, @rayius, @ieronimus, @rimurutempest, @mxm0unite, @jdike, @ianballantine, @gregory-f, @acidosis, @cryptopaddy801, @monsterbuster, @zephid83, @xheadhunterz, @wrrrri, @wommi, @arniboi, @vigardius, @splinner4winner, @maurojd, @sambtc, @treefrognada, @pulubengdugs, @oople, @steemmonstah, @syel25, @vegata, @lordshah, @poplar-22, @thedoc07, @memess, @daethical, @schumix05, @emeraldtiger, @yorra
---
---