A Wild Wheel of Fortune Giveaway Appeared!!! - Episode 1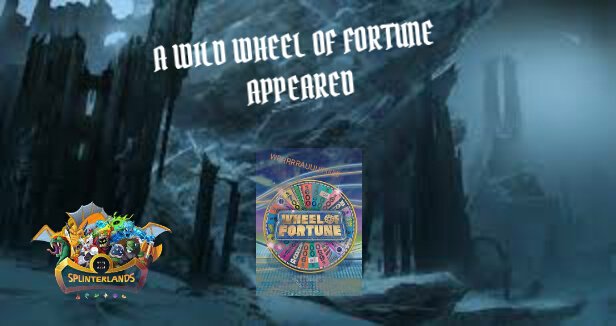 Evening was cold and it started to snow. Your Guild Master decided to end march and build camp. All your friends spread to find wood and something to eat for a supper. Unfortunately today was your turn to scout surrounding area. You where suppose to investigate old ruins that you have passed few hours ago.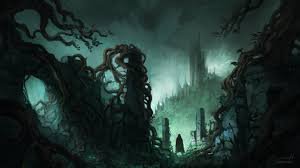 Swearing under your nose You took your gear and head towards old ruins.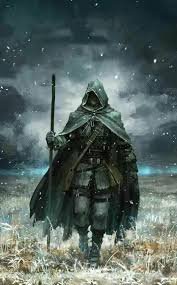 After hours of checking corridors, stairs and demolished buildings You found absolutely nothing.... You were tired and all You dreamed of was to eat something tasty and go to sleep.
SUDDENLY you heard something in the trees..... Slowly You crawled to near wall and started to listen. Nothing..."Probably some rats" You thought.
Without any hesitation you took all your gear and started to walk away.
Then BOOOM!!!!
A WILD WHEEL OF FOTRUNE APPEARED!!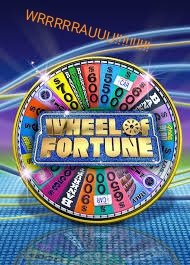 For a second you have been frozen by fear. Wheel of Fortune is very rare and deadly monster.
When you came back to your senses you have quickly opened your spellbook to check how you can defeat this opponent and what loot you can get.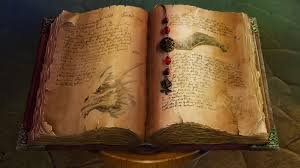 INCARNATION
Use your full vote power
Speak bravely your name
Reblog and follow are welcome but not mandatory :) - "What the heck is this!?"You thought
After finishing the spell, book started to glow and suddenly beam of magic was cast towards monster.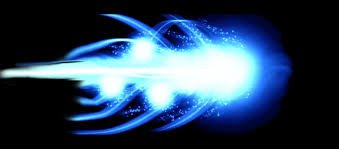 THIS FIGHT WILL LAST ONE WEEK

If you Mortal can actually win against mighty Wheel of Fortune you will have chance to find one of the following loot:
1x Legendary card - Harklaw
1x Chaos Legion pack
1x Power card - GF Pelacor Mercenary
2x Epic - Djinn Chwala
3x Rare - Exploding Rats, Venari Weavesmith, Gargoya Devil
2x 100 DEC
2x 10 SPS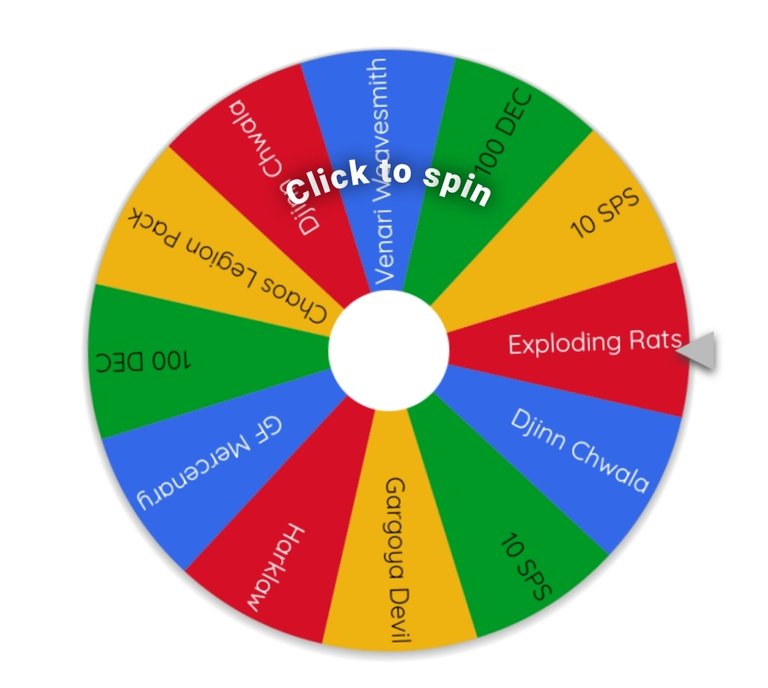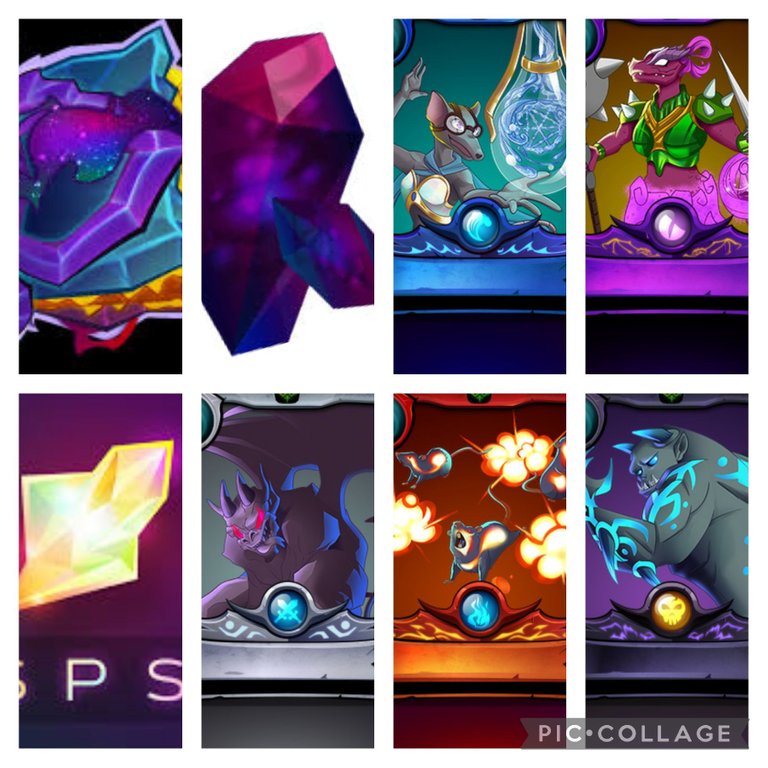 Any reward can be replaced with 1 Hive SBI.
PAST PARTICIPANTS OF MY GIVEAWAYS:
@zallin @iceman23 @stekene @deimargd @andy-plays @princessj190 @kerrislravenhill @alan369 @dangler @rubelynmacion @xunematic @draicor @darkluigi @rascal11 @balbaabart @legnare @jmehta @prxhunter @mezume @sihay @kisoliver98 @beelmukjj @summoner-cha @pavz @filuris @clawed
@luffyplays @oadissin @wackenlord @half-fast @jsynnthagr8 @ctulhudesu @totsoftate @cryptoph0823 @theacks @mcgilli @lucas-qz @migas @ozymnds @szpb @zenitsu12 @khaleesii @bhoa @evo69 @bakuoni @isaacjai @drias @doraado @diochen @limxinhai @xykorlz @jxalvar @olimaltar @quasarborn @lucasqz @spryquasar @no30dy @davideownzall @liquid-miracle @loire0013 @relf87 @highhaschdi
@jdike @litrydow @technocrypton @jhuleader @txracer @daethical
@matt23797 @lifey @madarchod @oniichaa @tnaflix @squishna @amaillo-m
@sideswipe81 @kursen @eman13088 @amaari
@henruc @memiliano @flr25 @luckbound @megawolf @angelinafia22 @imfarhad @myeong @tedus @dubble @divinecore @monku @kyo-gaming @master.splinter @lokirokiroll @openit @redeculous @megaulti11 @lovefallen @filuris @tebowlicious @vjekich @utama11 @gondek @driedbanana @nezumiyarouya @jin-7 @seantr0n @vrezyy @oleg326756 @ruthf @j-fy @atlasshrugged91 @diddydoms @agentesprisc @luckbound @driedbanana @rondonshneezy @zero-exp @blitzzzz @brojustaverage @lurick @kraaaaa @noctury @chaosmagic23 @rondonshneezy @renora @marleyroots @corbeaunoir @emanginasal @lipe100dedos @luffypaulo @yadood @bonobogologolo @bananofarmer @nploader @tjnanda @nopalshahab @americas-f1nest @kojiri @gregory-f
REFERRAL:
If you are not yet the part of this great community and you want to try Splinterlands please use this LINK.After you register and buy Spellbook I will donate you 50 Dark Energy Crystals which will help you rent some cards and enjoy this game.

DO YOU LIKE HIVE?
DO YOU LIKE SLOTS OR CASINO?
IF YES THEN CLICK BELOW AND JOIN THE GAME
---
---