Mental Health Awareness Month - Splinterlands Giveaway #46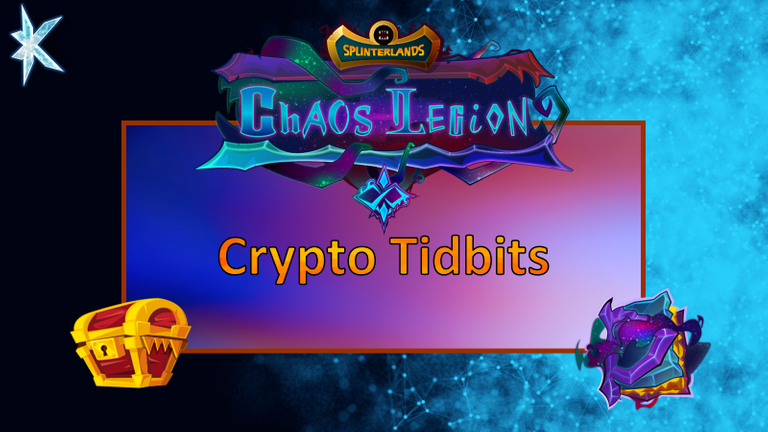 Hello fellow Hivians!
Hey everyone! Today I wanted to talk about something that is unfortunately a now integral part of my life and that is Mental Awareness Month. In the US at least May is designated as a month to bring up difficult topics like mental health and discuss. There are a lot of stigmas related to those with mental health issues and quite frankly they stop a lot of people from getting help that otherwise would.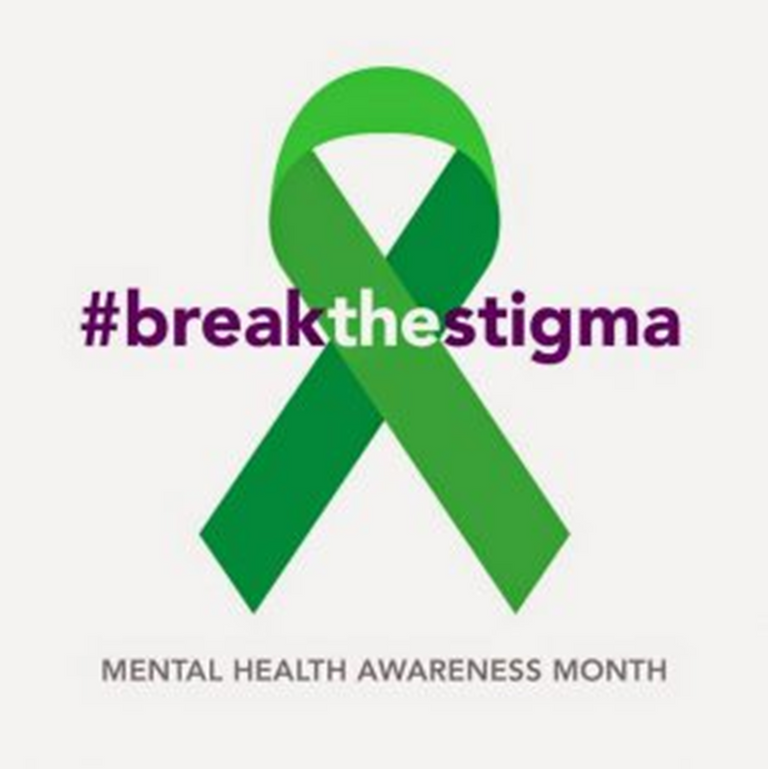 Of course this isn't an end all solution but its a start. Like myself I'm sure many of you have also either known someone directly struggling or are struggling yourself. First off, it is okay. Life is about going through your journey and that includes both the good and the bad. Just know you aren't alone and that it is okay to reach out to those around you for help seek out help from your community.
With COVID, the upcoming global recession, the crazy back and forth news cycle, and of course the war going on in Ukraine, we are all exposed to a lot. This topped with demanding work life has resulted in recent polls showing that in the US, 1/3 of corporate workers are experiencing some form of extreme stress or anxiety. That is a ton and goes to show we have a long way to go as a community.
A lot of us here in the Hive community are gamers and for me personally that helps me to escape from certain realities. That said it isn't always enough and you could be communicating with someone that seems otherwise happy but is struggling and one snap away. Always try and be conscious of what the other human you interact with is going through.
Anyways, I'm rambling at this point so I'll close with this: I'm a bit of a ska fan and after losing someone close to me this year one of my favorite songs has been memorialized in my mind and I wanted to share it. Enjoy Streetlight Manifesto's - A Better Place, A Better Time.
All right so enough about that, on to the giveaway.

Giveaway Prize
Winner's Choice from the below cards.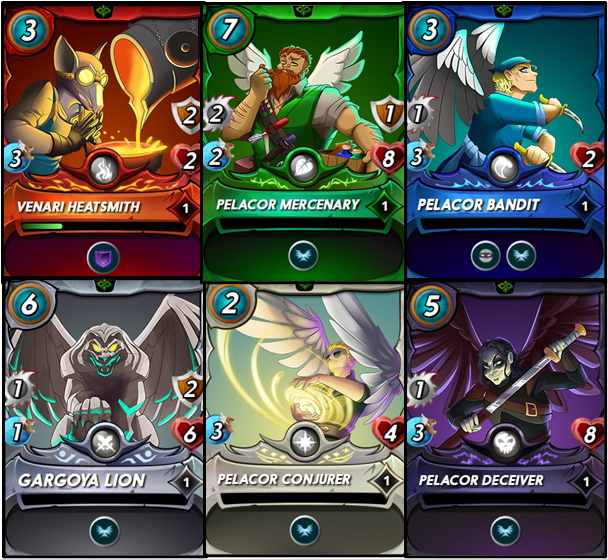 BONUS
If we can meet a designated number of upvotes I'll instead replace the winner's choice with one of the Chaos Legion Rare reward cards.
We will be shooting for 75 votes this week.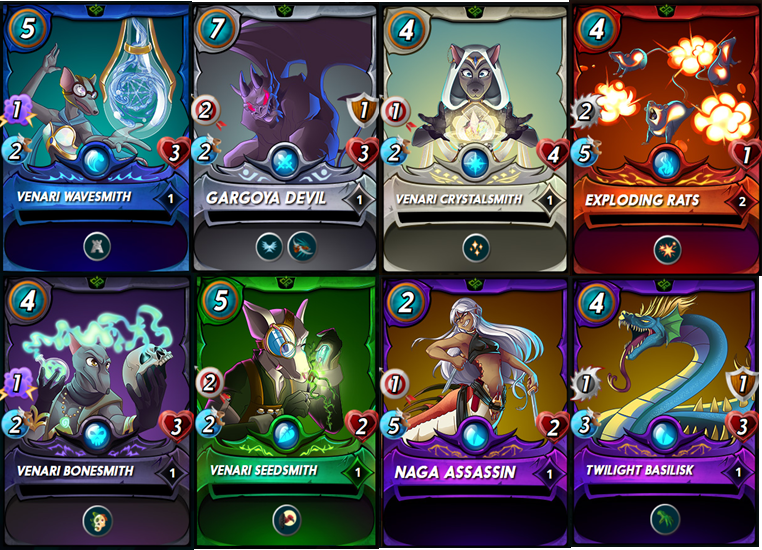 How to participate
Leave a comment including the Splinterlands name the reward should be sent to and your response to the below prompt.
Upvotes are not required but are appreciated
Reblogs not required but are appreciated
Not required but I'd love to hear your thoughts on the post topic.
I will be using Hive Picker to select a winner which will be announced in my next giveaway post.
Previous Post's Winner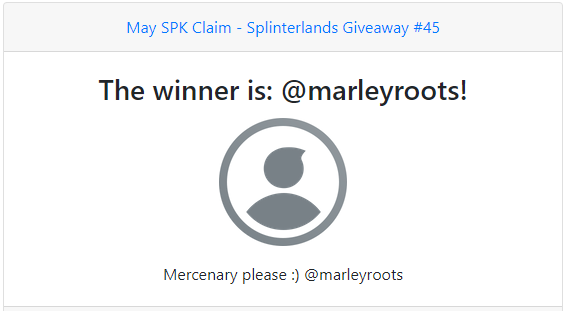 Please let me know via a tag in the comments if you would no longer like to be notified of future giveaways.
Congrats to the winner!

Disclaimers
Splinterlands images owned by Splinterlands. All other images and content owned by me unless otherwise noted.
Helpful Details
Hive Curators
For those of you that blog but don't like to curate content, consider delegating your tokens for daily payouts. The following Curation accounts will payout 95% of all curation rewards received back to you automatically allowing you to indirectly support great content while earning great APY off of your crypto.
May not include all curation accounts
Hive Basic Income (HBI)
HBI is effectively an automated curation tool which will upvote your HIVE posts forever. It is an amazing way to ensure you get some income from all of the time you spend teaching others via posting your strategies, analysis, and thoughts. You can read more about HBI in their FAQ.
Support
If you are new to the Crypto space and wish to support me, please utilize the below referral links. You can also support via upvotes, tips directly through Hive, including my name in a HBI purchase, or via a card/DEC donation. Finally, delegating tokens (HP, SPT, or ONEUP) to
@acolytesofhelio
will help me as well as all of my fellow guildmates.
Exchanges & DeFi
Coinbase - $10 signup bonus
Bittrex
Uphold - $20 bonus on first $250
Blockfi
NFT Games
Splinterlands - Contact me after using and I'll send some DEC your way.
Gods Unchained
Exode - 2 free alpha booster packs
Rising Star
---
---