derfabs Card Giveaway #46
For the next year, I will be giving away one card every day to Peakd community members.
Today's Card is: Exploding Rats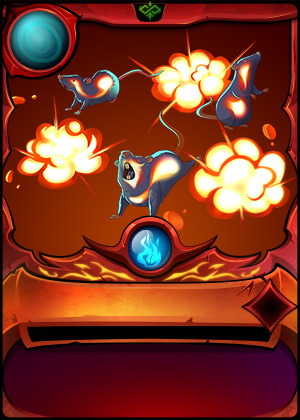 Rules
To participate in the giveaway, you can:
leave ONE comment under this post

like the post

reblog the post
Each one will give you one entry, for a maximum of 3 entries per person!
If your Splinterlands username is different from here, please comment your name.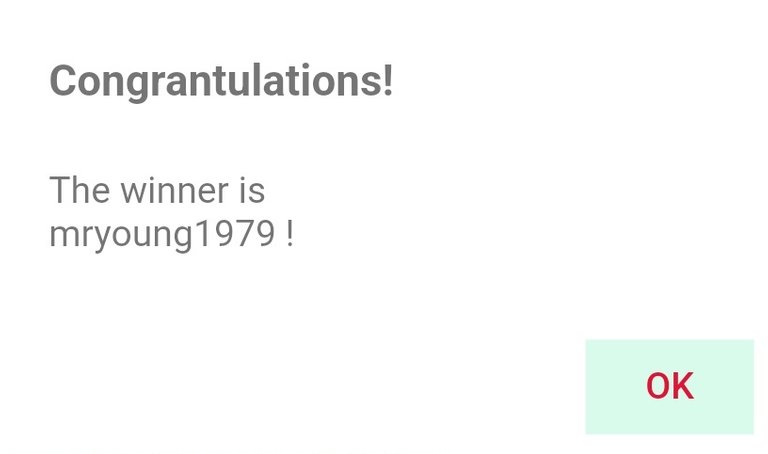 Notification List:
@abdelkadir, @acidosis, @alexis666, @amaari, @amaillo, @angelvirus1586, @arkasz, @arpuch, @asasel, @asdfghjkiraaa, @asrullpare, @auxous, @bacon-dub, @beelmukjj, @bitandi, @bladesong, @blitzbunny, @blitzzzz, @bokica80, @bryanlz8764, @burnthotpocket, @caimanx, @calcalcal, @caliban400, @candnpg, @captainloken, @c3r34lk1ll3r, @chaosbug, @cibi, @cimmeron27, @circlebubble, @cjames-40, @cmasta25, @c01n-d0z3r, @csjames25, @cutedawako, @dafusa, @dagz, @davideownzall, @deathstarer7, @demonicblow, @dewabrata, @diochen, @dracozauberer, @drnoobpro, @dstampede, @dub-c, @durlan, @ecto1337, @eddqq, @eijibr, @eirth, @ericburgoyne, @eternalpaw, @evanr, @failingforward, @fingosluk, @flummi97, @freemonster, @genming, @ghostlybg, @gondek, @gurseerat, @guurry123, @harpreetjanda, @highfist, @hoosie, @ianballantine, @imno, @instamental, @irisworld, @jdike, @jingo-submo, @jmehta,@junnos, @kheldar1982, @koodies, @koukou21, @kyo-gaming, @lipe100dedos, @litrydow, @lofone, @lordanquek, @lorddiablo, @lordflu, @losgemanos, @lovefallen, @luizeba, @lxsxl66, @maakue, @maggotmilk, @marleyroots, @mattlafourcade, @mauriciolimax, @maurye23, @mcrahman91, @michupa, @mrbravo99, @mr-house, @mrwildfire, @mryoung1979, @mxm0unite, @myeong, @myothuzar, @nex711, @nilomck1, @ninjatrading, @ninosplinter, @noctury, @nysster, @olympicdragon, @onefapman, @original135, @packagedmilk, @pandachef, @pero82, @pix21, @portalmonsters, @qoogohome, @ramadhanight, @reagept, @redco, @redeculous, @relf87, @rentaw03, @ringo95, @rokem028, @rondonshneezy, @sabujdip, @satorihime25, @scfather, @schradz, @screamheart, @seeweed, @shawnmichael-gt, @sheikh27, @sheikhzaman, @siberian12, @sideswipe81 , @sigmon, @siiiiichfried, @silentwill, @sindular, @smokrthou, @spryquasar, @squishna, @stamato, @stdd, @stephenac, @stekene, @stonmack, @subidu, @submo, @sudeginsiu, @sunnrider, @tabs1250, @teerandom, @tengolotodo, @thaddeusprime, @theacks, @thegoliath, @thetrader11, @thurawinkyaw, @tinyputerboy, @torviland, @trashyomen, @tugboattt, @txracer, @undying-anger, @urkanon, @waynechuasy, @wilmo30, @wommi, @WokeEnochian, @valdiva, @yasky, @vaynard86, @vrezyy, @xg4028, @xheadhunterz, @ygramul, @zakludick61, @zatsuchan
If you don't want to be in this list anymore, just leave a comment saying "remove me from the notification list" and you will be removed.
---
Also check out my free Splinterlands market bot!
As always, donations to @derfabs are always appreciated, and if you are just starting out with Splinterlands, consider using my referral link :)
You can also always comment !hivebits to mine some HBIT
Have a great day everyone!
---
---