[PT/EN] Ultimo sorteio - lipe100dedos || Last Giveaway - lipe100dedos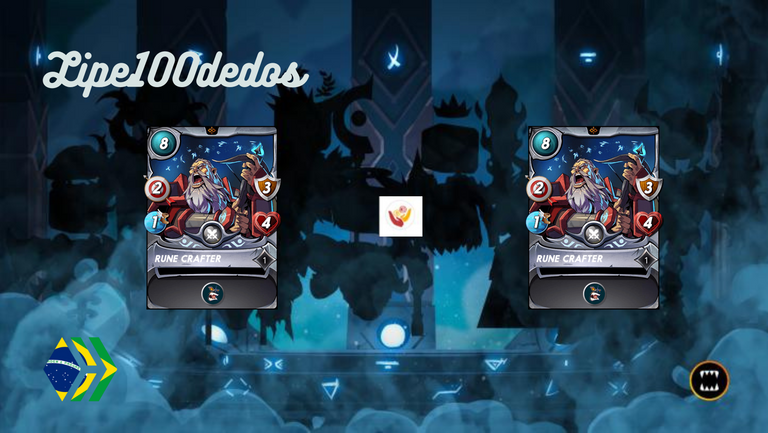 Olá pessoal! A um bom tempo venho fazendo sorteios de cartas e tokens para devolver pra comunidade parte da ajuda que a comunidade me deu nessa minha jornada na Hive até aqui. Porem todo ciclo chega ao seu fim e por hora não farei mais sorteios nem diários nem semanais.
E o motivo é simples... Estou iniciando um novo projeto dentro da Hive voltado pra conteúdos de dança, arte e cultura e meu foco será voltado pra esse projeto, porem não poderia me despedir sem um ultimo sorteio então vamos lá!
Hello everyone! For a long time now, I've been raffling cards and tokens to give back to the community part of the help the community has given me on my journey to Hive so far. However, every cycle comes to an end and for now I will no longer do daily or weekly raffles.
And the reason is simple... I'm starting a new project within Hive focused on dance, art and culture content and my focus will be on this project, but I couldn't say goodbye without a last draw so let's go!

Regras do jogo || Game rules
1 - Para participar basta escrever no comentário a palavra chave, seu IGN e qual dos prêmios da semana você gostaria de ganhar.
2 - Para ser justo e dar a todos a mesma chance, várias contas não serão permitidas.
3 - O vencedor será escolhido por sorteio entre todos os nomes nos comentários que tiverem a palavra chave.
4 - Votos positivos são bem-vindos, mas não são obrigatórios para participar do sorteio
5 - O sorteio acontecerá diariamente e o anúncio do vencedor e o comprovante de envio da carta serão postados no sorteio do dia seguinte.
6 - Se não for escolhido um premio eu escolherei.
1 - To participate just write in the comment the keyword, your IGN and which of the prizes of the week you would like to win.
2 - To be fair and give everyone an equal chance, multiple accounts will not be allowed.
3 - The winner will be chosen by drawing lots among all the names in the comments that have the keyword.
4 - Upvotes are welcome, but not required to participate in the draw
5 - The draw will take place daily and the announcement of the winner and the proof of sending the letter will be posted in the draw the next day.
6 - If a prize is not chosen I will choose.

Keyword Prêmios da Semana || Awards of the Week
Toda Semana mudaremos os premios e nessa semana teremos a escolha entre a carta "Rune Crafter" ou 1 unidade de HSBI.
Every week we will change the prizes and this week we will have the choice between the "Rune Crafter" card or 1 unit of HSBI.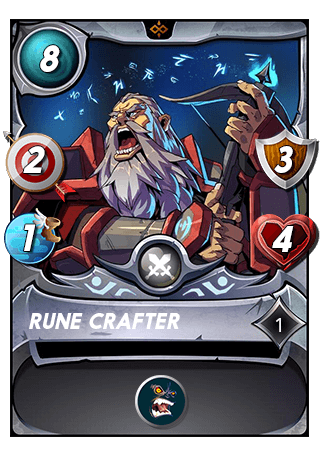 Resultado do sorteio 126 ||Giveaway 126 results
De acordo com o desafio do sorteio de semana passada ($1,89 payout) será enviado apenas um premio, não tendo nenhum ganhador extra.
E os vencedores são......
<pAs per last week's draw challenge ($1.89 payout) only one prize will be sent, with no extra winners.
And the winners are......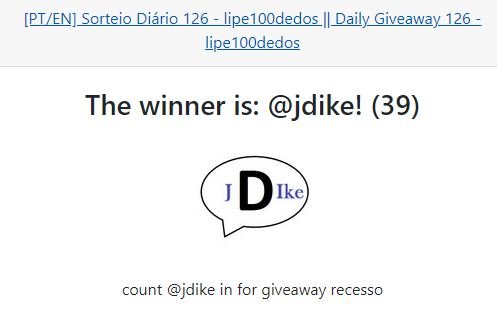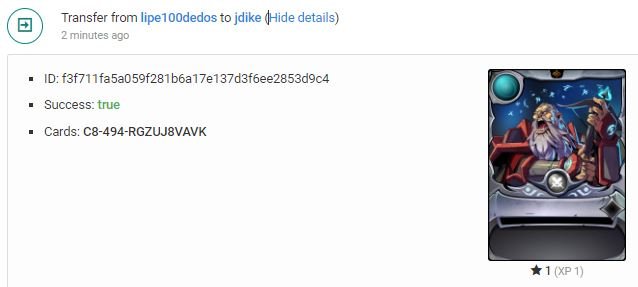 Ping list
Por sugestão da @splinter100dedos estou mudando o ping list para todos os participantes que já entraram no sorteio para aumentar as participações diárias visto que marcar apenas os participantes do ultimo sorteio não esta funcionando bem!
At the suggestion of @splinter100dedos I'm changing the ping list for all participants who have already entered the draw to increase daily participation as marking only the participants of the last draw is not working well!

@acidosis
@aldrahad
@alex2alex
@amaillo
@arpuch
@arpuch
@bechibenner
@bilidrg
@bitandi
@blitzzzz
@bokica80
@carlosro
@crazyphantombr
@criptosectadepit
@dafusa
@daniarc
@decasamerlo
@dreloop07
@elderdark
@engilhramn
@engr-anchovy
@flummi97
@gagegida
@guurry123
@haizelanne
@hatdogsensei
@homeboy0130
@ianballantine
@ieronimus
@ivaana
@jdike
@jonimarqu
@kalib
@kojiri
@legalizabrazil
@libertycrypto27
@lobaobh
@luizeba
@lumpiadobo
@mauriciolimax
@megamariano
@monsterbuster
@mordikkio
@nyz3
@noctury
@noroi
@pero82
@rafasete
@reibar
@rimurutempest
@rtonline
@sapphireleopard,
@scotty297
@shawnmichael-gt
@sheikh27
@shiftrox
@sieghard1990
@soltecno
@stekene
@tengolotodo
@ternizator
@thaddeusprime
@underlock
@urkanon
@vagabond42069
@wlffreitas
@xheadhunterz
@yokosama
@zldj

Se você não quiser ser marcado nos próximos sorteios comente "to fora"
If you don't want to be tagged in the next giveaways comment "to fora"

Conclusões e agradecimentos || Conclusões e agradecimentos
O novo formato foi inspirado por varios outros sorteios que tenho acompanhado então queria agradecer a inspiração.
Primeiramente ao meu amor splinter100dedos por me ajudar a melhorar a taglist e a tornar a keyword mais visível. Queria agradecer tambem ao kojiri e noctury pelas inspirações nos desafios e em colocar HSBI como opção de premiação. E a todos da comunidade HiveBR pelo suporte de sempre e incentivo!
The new format was inspired by several other giveaways I've been following so I wanted to thank you for the inspiration.
First to my love splinter100dedos for helping me improve the taglist and make the keyword more visible. I would also like to thank kojiri and noctury for the inspirations in the challenges and in putting HSBI as an award option. And to everyone in the HiveBR community for the usual support and encouragement!


Boa sorte a todos no sorteio e espero que tenham gostado do conteúdo. Sugestões ou criticas deixe nos comentários e se quiser acompanhar mais dos meus posts me segue e se quiser receber notificações sobre próximos sorteios me avisa nos comentários.
Good luck to everyone in the giveaway and I hope you enjoyed the content. Leave suggestions or criticisms in the comments and if you want to follow more of my posts, follow me and if you want to receive notifications about upcoming draws, let me know in the comments.

---
---