derfabs Weekly Special Giveaway #2
Every week, I will be hosting a special Giveaway with multiple ways to enter.
This Week I will give away: Creeping Ooze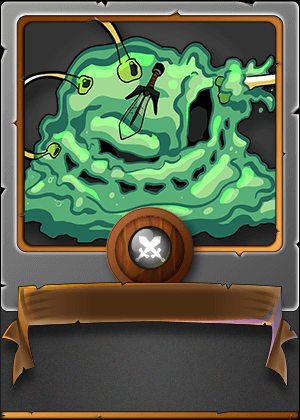 Rules
To participate in the giveaway, you can:
leave ONE comment under this post
like the post
reblog the post
Each one will give you one entry, for a maximum of 3 entries per person!
If your Splinterlands username is different from here, please comment your name.
The winner will be picked by me when this post is one week old.
Last Week's Winner: vaynard86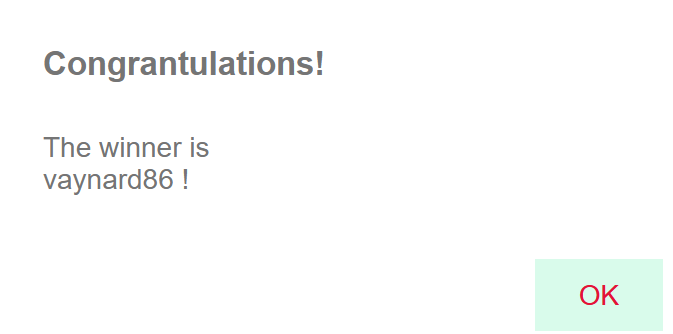 Notification List:
@alexis666, @amaari, @amaillo, @arkasz, @arpuch, @asasel, @asdfghjkiraaa, @asrullpare, @bacon-dub, @beelmukjj, @bitandi, @blitzbunny, @blitzzzz, @bokica80, @caimanx, @calcalcal, @caliban400, @candnpg, @chaosbug, @cibi, @cjames-40, @cmasta25, @c01n-d0z3r, @csjames25, @cutedawako, @dafusa, @dagz, @davideownzall, @deathstarer7, @demonicblow, @dewabrata, @diochen, @ecto1337, @ghostlybg, @instamental, @irisworld, @jdike, @jhonasanagon, @jingo-submo, @jmehta, @kheldar1982, @koodies, @koukou21, @lipe100dedos, @litrydow, @lofone, @lordanquek, @lorddiablo, @lordflu, @lovefallen, @luizeba, @maggotmilk, @marleyroots, @mcrahman91, @mr-house, @mxm0unite, @myeong, @nex711, @noctury, @nysster, @original135, @packagedmilk, @pandachef, @pero82, @portalmonsters, @ramadhanight, @reagept, @redco, @redeculous, @relf87, @ringo95, @rokem028, @rondonshneezy, @sabujdip, @schradz, @screamheart, @seeweed, @sheikh27, @sheikhzaman, @siberian12, @sideswipe81, @sindular, @smokrthou, @spryquasar, @squishna, @stamato, @stephenac, @stekene, @tabs1250, @tengolotodo, @theacks, @thurawinkyaw, @tinyputerboy, @urkanon, @waynechuasy, @yasky, @vaynard86, @vrezyy, @xg4028
If you don't want to be in this list anymore, just leave a comment saying "remove me from the notification list" and you will be removed.
---
Also check out my free Splinterlands market bot!
As always, donations to @derfabs are always appreciated, and if you are just starting out with Splinterlands, consider using my referral link :)
You can also always comment !hivebits to mine some HBIT
Have a great day everyone!
---
---