Win This Gold Foil Splinterlands NFT Card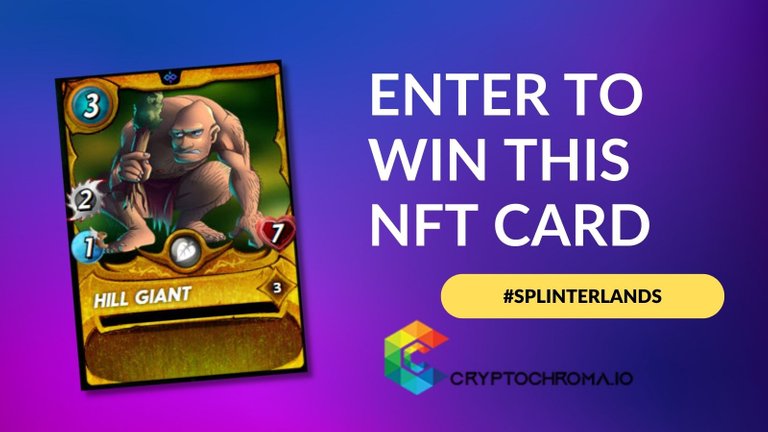 We had a great turn out again on this giveaway and I see us working together and continuing to grow. If we keep up this rate we should hit at least 100 in no time and from that we are going to put more runner up prizes so it's not just one winner for all these entries. Those tips in comments(🍕 PIZZA , 🍺 BEER, 🎮 PGM, ❤️ LUV , 🍷 WINE, 😆 LOLZ, 👫 ENGAGE, ❤️ ALIVE, etc.) and upvotes greatly help as well to be able to run bigger giveaways in the future.
I'm also curious how much response rate we will see now that there was some recent news out of Splinterlands. For myself I find it bullish because it means the company is making moves to cut down on spending and focus on what really matters. This although it sucks for a lot of the team is also very productive to the longevity of the platform.

What's Up For Grabs This Week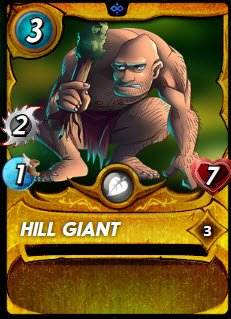 This weeks giveaway is not a rewards card it's only found from opening chaos packs! The Hill giant is an excellent front line card that has tons of health and a decent amount of damage.

How To Enter
Required
Must be following @cryptochroma

Drop a comment with your IGN for Splinterlands
If you don't have a Splinterlands account yet feel free to join here Join Splinterlands
Optional: Drop any size upvote on the post (This helps us provide better prizes and reach more people as we grow
Optional: Share this post with others
Optional: Drop comment tips such as 🍕 PIZZA , 🍺 BEER, 🎮 PGM, ❤️ LUV , 🍷 WINE, 😆 LOLZ, 👫 ENGAGE, ❤️ ALIVE, etc. these also help us grow our reach and prizes.

Proof of Winner and Sent Prize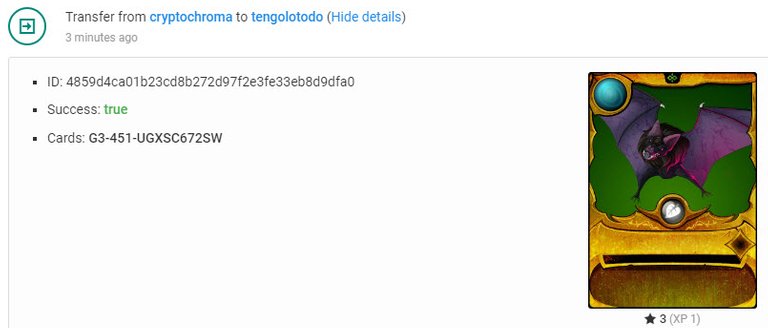 Retag for everyone that entered out last giveaway
@imfarhad
@rtonline
@tengolotodo
@engilhramn
@olaf.gui
@ericburgoyne
@bitandi
@stayout.gaming
@ieronimus
@hatdogsensei
@henruc
@technicalside
@alex2alex
@stamato
@gs1
@vaynard86
@yokosama
@lorddiablo
@blitzzzz
@jdike
@marleyroots
@bechibenner
@scfather
@pero82
@circlebubble
@mxm0unite
@ladymisa
@gregory-f
@tinyputerboy
@lumpiadobo
@jfang003
@nata86
@ianballantine
@city-of-dresden
@haizelanne
@rimurutempest
@ifarmgirl-leo
@keechadkikali
@homeboy0130
@beststart
@cervantes420
@imacryptogeek
@sapphireleopard
@noctury
@rcaine
@benthomaswwd
---
---