[ESP-ENG] Concursa por una carta Splinterlands de la colección Dice! / Contest for one of these Splinterlands cards Dice collection! #2
Saludos, esperando que se encuentren muy bien, el día de hoy les traigo a la comunidad de jugadores del maravilloso juego Splinterlands la oportunidad de ganar una de estas dos cartas de la colección Dice!!!
Serán dos ganadores aquí y uno en Twitter, las cartas son las siguientes: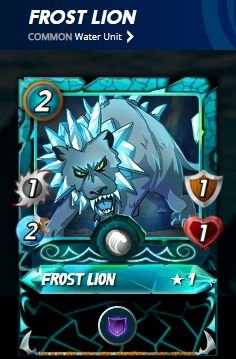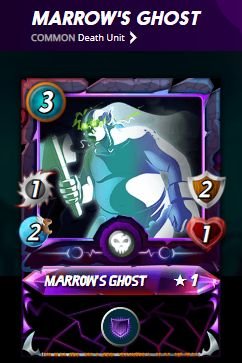 para participar solo debes seguir los siguientes simples pasos:
Sígueme en mi nuevo usuario de Twitter, para que estés al tanto de nuevos concursos como este Twitter y haz RT al mensaje fijado y participa por otra carta allí!!. (No obligatorio para este sorteo)

En esta publicación comenta con tu usuario de Splinterlands, para que en caso de ganar te envié tu premio
El sorteo se llevara a cabo el día Viernes 01-04-2022 a las 6.00 AM Hora UTC
Se utilizar La Rueda de Nombres para escoger el ganador o ganadora
SOLO UN COMENTARIO POR USUARIO, evita ser eliminado por favor.
Te deseo la mejor de la suerte y Buen juego!!!!
English
Greetings, hoping you are very well, today I bring to the community of players of the wonderful game Splinterlands the opportunity to win one of these two cards from the Dice collection!!!
There will be two winners here and one on Twitter, the cards are as follows: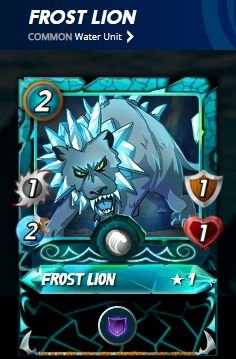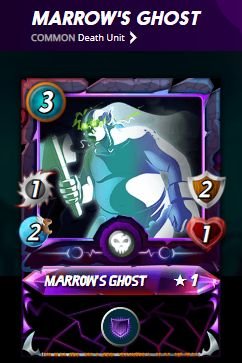 To participate you just have to follow the following simple steps:
Follow me on my new Twitter user, so that you are aware of new contests like this Twitter and RT the pinned message and participate for another letter there!!. (Not required for this giveaway)

In this post comment with your Splinterlands user, so that if you win I will send you your prize
The draw will take place on Friday 04-01-2022 at 6:00 AM UTC Time
The Wheel of Names will be used to choose the winner
ONLY ONE COMMENT PER USER, avoid being deleted please.
I wish you the best of luck and good game!!!!
---
Notification list:
@amaari, @arkasz, @beelmukjj, @birdblack, @cranee, @ctulhudesu, @curuca, @dedman19, @divinecore, @eman13088, @francorocco, @half-fast, @henruc, @jhuleader, @jsynnthagr8, @kairaldo, @mmunited,@mshankarak, @ozymnds, @polonor95, @powermeat, @quasarborn, @redeculous, @relf87, @summoner-cha, @technocrypton, @terganmarket, @the88n3, @theacks, @totsoftate, @ukyron, @vitoragnelli, @zenitsu12, @circlebubble, @diochen, @iamchuks, @jakkal, @salamera, @stewie.wieno, @ukyron2, @underlock, @davideownzall, @eiji88, @harayatim, @hhustle920, @litrydow, @lordanquek, @lucasqz, @migas, @special1st, @hgsss, @luizasfight, @mathfb, @pwnappletea, @uolace1982, @cervantes420, @dubble.eth, @mxm0unite, @theduce, @wackenlord, @weekendmachinist, @daethical, @gfmadureira, @harzaq, @lokirokiroll, @malevoolento, @nysster, @pathfinderchris, @silver-edge, @socialmediaseo, @syel25, @themattstrat, @adulruna, @bakuoni, @bilidrg, @blitzzzz, @carlinhusss, @coffeedetective, @daniarc, @greengineer, @iceman23, @isaac7378, @kalinta, @kgsouza, @kiritzgaming, @kursen, @leijun987, @limxinhai, @mezume, @squishna, @ternizator, @jackyng, @nadares, @olimaltar, @parsunic, @pow123, @aiblaze, @ballster147, @davethegreat, @deimargd, @doctorthrob, @eijibr, @forsakensushi, @genming116, @gregory-f, @incafohls, @jagger88, @wazza84, @ysgramor1982, @cryptoace33, @failingforward, @kramaric.goat, @liquid-miracle, @redolvo, @amaillo, @edusan, @jkeen33, @mario02, @patternroot, @evo69, @flowen, @kotenoke, @no30dy, @sideswipe81, @zallin, @ijat, @napakacuteko, @bigbarger, @angelinafia22, @jdike, @berti710, @blueberrr, @bordel, @jamesdidi, @odin-7, @toheadi, @yadood, @inuke, @lipe100dedos, @matt23797, @shineko009, @splinter100dedos, @splinterlbpf, @tacu16, @thestupidboy, @ysf21, @xykorlz, @sepone, @txracer, @bananofarmer, @chaosmagic23, @thetyper, @andy-plays, @badpixie, @misterabaddon, @yeckingo1, @annoy-o-tron, @dubble, @moonthumb, @randumb, @redantz, @rondonshneezy, @utama12, @zarwelius, @coldmantou, @hal123, @openit, @myeong, @stekene, @utama14, @hunx, @kererools, @shinodead, @utama11, @brojustaverage, @nab242, @vitaoo, @plints, @bl4ckd3vil, @fransisca11, @iorch, @kyo-gaming, @megaulti11, @shinpurple, @uchiha-gaming, @elminster, @godly-rich, @h0rus02, @petroni7, @myothuzar, @tebowlicious, @tigretimo, @agitator33, @driedbanana, @inyourwallet, @onnit777, @primoose, @imfarhad, @jmehta, @maverickinvictus, @filuris, @nezumiyarouya, @smurf3r, @squirrelacus, @wongbraling, @belhaven14, @grents, @hiddenoni, @ralts00, @signore, @toobeyislife, @zakludick, @entrepidus, @kraaaaa, @noctury, @rob23, @thedrizz, @umaboy, @mauriciolimax, @highhaschdi, @kn2115, @athanon, @beehold, @lukioooo, @kerrislravenhill, @mcgilli, @the-highlander, @greeneyedwitch, @tomatokun, @yellowducky, @bennybingbong, @caimanx, @cflclosers, @joelog2281, @nicosistemas5, @zacherybinx, @indiebandguru, @jaimenetsbr, @kid.miniatures, @koodies, @vaporent, @driedbanana14, @kotsol, @nploader, @theflashhhhh, @vaynard86, @yellowscotsman, @youloseagain, @grubder, @luffypaulo, @tjnanda, @irregular-n, @simsahas, @tampilyne, @epthal, @lovefallen, @marleyroots, @whitexdemon, @aceofspades999, @catotune, @dracozauberer, @ivarbjorn, @ol0rdo, @percay, @ghua, @kinqbowaz, @luizeba, @swearingradio, @vrezyy, @grijanklys, @hatke, @hoosie, @aj-yutuc, @smokrthou, @anabasis, @cryptohaytham, @indignantgerald, @reon22, @rigel3100, @tub3r0.gaming, @highfist, @misofrosty, @monku, @shibayou, @theroad2freedom, @chinzilla, @arpuch, @dryst, @skillzdal, @themajon, @uglykillerpigz, @luckbound, @sephiwolf, @dewabrata, @mr-niftee, @vrezyy, @alycrypto94, @coffeemakr, @hoonlord, @kaanskryptos, @zero2hero1, @cryptomajika, @henster, @sheikh27, @toheadi, @subidu, @urkanon, @artameil, @captainrobearie, @lofone, @mrnestea, @nievs143637, @pinkprincess05, @tigerchae, @trebor895, @edsonmarinho, @samoth, @bacon-dub, @opoc85, @arc7icwolf, @mr-house, @alexmag1988, @d-mac-zero, @droxx, @scarecow, @wallxack, @panthera68, @tokutaro22, @zerold, @dorian-lee, @tengolotodo, @ramadhanight, @danna23, @braaiboy, @nambowan-888, @trashyomen, @haizelanne, @mrbravo99, @psychopumpkin, @eylz619, @imknutte, @jirycho, @hatdogsensei, @korines, @nilomck1, @sxirtla, @lumpiadobo, @d3lphinus, @gessy, @jfang003, @onefapman, @pasture, @animal-shelter, @heutorybr, @lorddiablo, @torran, @blason, @ch4wnthepr4wn, @memehida, @holdeck, @jingo-submo, @candnpg, @idmr500, @seeweed, @tanoshii, @winterseason, @flummi97, @johnripper, @ghostlybg, @wilmo, @stamato, @xheadhunterz, @xxkontr0lxx, @ecto1337, @firefist91, @nex711, @yasky, @cjames-40, @ebastion, @irisworld, @madjimmy, @redco, @eddqq, @fsc69, @derfabs, @garzug, @loosestgoose, @sabosuke, @fingosluk, @asrullpare, @makhinoo, @skymavis, @orebutb3, @thurawinkyaw, @jamesdidi, @teerandom, @magicodoz, @dr-doofus,
Si no desea recibir más notificaciones, por favor deje este comentario:
"¡Por favor, -.-! "
If you don't want to get further notifications, please leave this comment:
"Please, -.-! "
---
---