Free Splinterlands Alpha Pack (Tower Defense)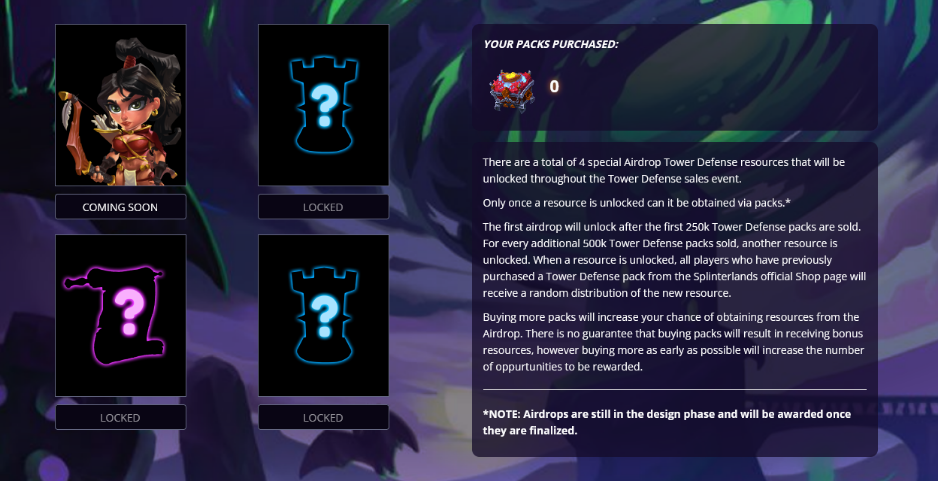 Splinterlands is gearing up to release a new game that utilizes our already existing cards along side the new games own specific cards (NFT's). This new game is a tower defense game that will allow players to earn rewards. Currently coined Splinterlands Tower Defense or SPLTD for short. SPLTD isn't taking away from the main objectives of the Splinterlands team but adding a new fun element in which gives utility to our cards (NFT's). With a new game comes the chance to purchase ALPHA packs. I'm not sure about you but I'm not missing out on the chance to get my grubby little hands on some Splinterland Alpha Packs. At the moment I own 575 SPLTD Alpha Packs and its likely I will get some more at some point. Currently SPLTD general pack sale is underway. This means packs can be purchased on the official Splinterlands shop for 8,000 DEC OR 5,000 DEC + 1 VOUCHER. Currently Vouchers are selling for $0.32 on the HIVE Dex's so it would currently make sense (if you don't already own Vouchers) to purchase them for use before purchasing SPLTD packs.
Purchase Vouchers:
Voucher Market

Alpha Pack Giveaway
I have come to realize that I have not yet given away a Splinterlands Tower Defense Alpha Pack and I can not just let that slide. So here today I will do just that and like all my giveaways the only requirement is you leave a comment below. There will be additional ways to earn an extra raffle ticket and we will go over them below. The timing of your comment will determine your raffle ticket number. You can learn more about SPLTD by clicking the following link: https://hive.blog/splinterlands/@splinterlands/welcome-to-splinterlands-tower-defense
Raffle Ticket Rules
Comment for free raffle ticket
Reblog for second raffle ticket
Tag two others for third raffle ticket
If you reblog please let me know that you did so
That is it
Because
Rules SUCK!
---
Just like Vouchers can be purchased on secondary markets so can Splinterland packs. Splinterlands Tower Defense Packs (Token Name: Nightmare) are no exception to this. Secondary packs found on the HIVE DEX's (packs purchased from other players) currently cost just $3.50. If you decide to purchase secondary packs keep in mind you will not get the airdrop benefits of purchasing directly from the Splinterlands Shop. When purchasing directly from the Splinterlands shop you will qualify for SPLTD airdrop cards.
There are a total of 4 special Airdrop Tower Defense resources that will be unlocked throughout the Tower Defense sales event. Only once a resource is unlocked can it be obtained via packs.*The first airdrop will unlock after the first 250k Tower Defense packs are sold. For every additional 500k Tower Defense packs sold, another resource is unlocked. When a resource is unlocked, all players who have previously purchased a Tower Defense pack from the Splinterlands official Shop page will receive a random distribution of the new resource.
Buying more packs will increase your chance of obtaining resources from the Airdrop. There is no guarantee that buying packs will result in receiving bonus resources, however buying more as early as possible will increase the number of oppurtunities to be rewarded.
Secondary Market Pack Sales:
Nightmare Market

What is Splinterlands?
Splinterlands is a Play To Earn blockchain game built on the Hive Network. The game itself utilizes NFT's for game play. These NFT's can be won in battle and/or purchased from the official Splinterlands marketplace or many other secondary markets. Click Here To Play Splinterlands Today!
---
---
---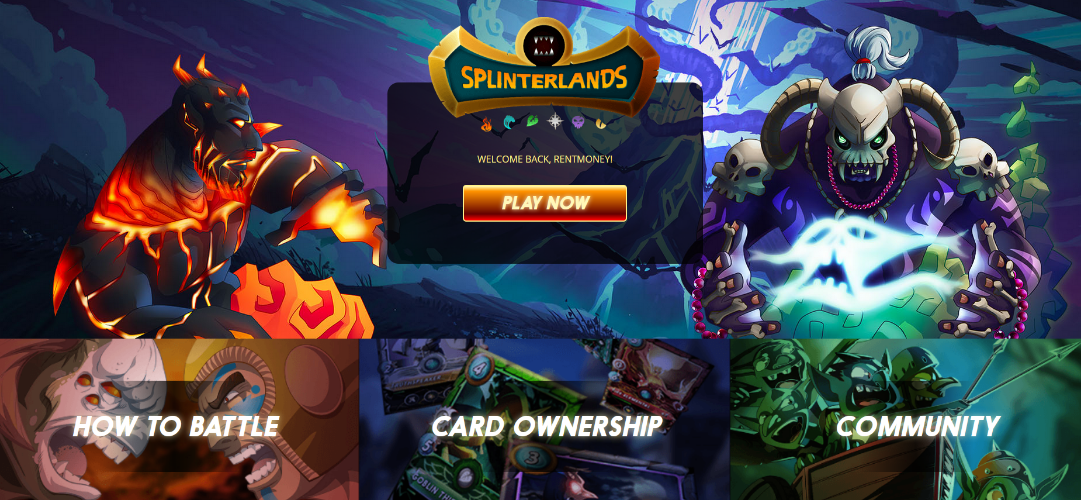 Posted Using LeoFinance Beta
Posted Using LeoFinance Beta
---
---