⭐️12.000 SBT ⭐️ - Drops SBT token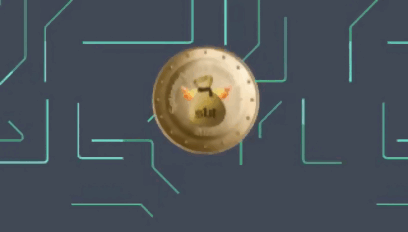 When you stake SBT unlocks raffles within discord SBT for values ​​10.000, 25.000, 100.000 e 1.000.000 SBT splinterlands cards I left which possible cards you can win if you have a bet in your hive wallet
Cuando apuestas SBT desbloquea rifas dentro de discord SBT por valores de 10.000, 25.000, 100.000 e 1.000.000 SBT a de tarjetas splinterlands Dejé cuales posibles tarjetas puedes ganar si tienes una apuesta en tu billetera de colmena
Common Tier: 10,000 SBT staked
https://wheelofnames.com/6ds-8yx
Rare Tier: 25,000 SBT staked
https://wheelofnames.com/zhc-che
Epic Tier: 100,000 SBT staked
https://wheelofnames.com/ztg-vnm
Legendary Tier: 1,000,000 SBT staked
https://wheelofnames.com/56w-5pq
Now all HOLD from 100,000 SBT are entitled to the pool of "500 DEC, 10 SPS, and 2 Vouchers" these that are distributed daily below I will leave a print showing one of the users
Ahora todos los HOLD de 100,000 SBT tienen derecho al grupo de "500 DEC, 10 SPS y 2 Vouchers" estos que se distribuyen diariamente a continuación, dejaré una impresión que muestra a uno de los usuarios.

❗️ WEEKLY CHALLENGE❗️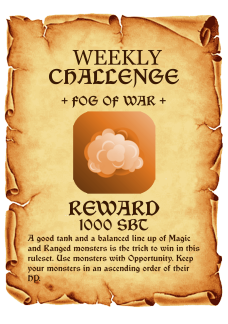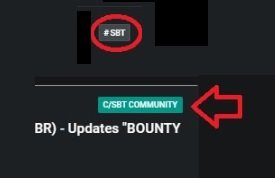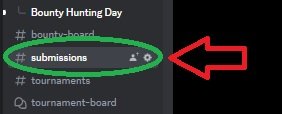 start now to send the link battle of your post within the discord in "submissions" you will have from "Monday to Friday" every week to send, after these days the challenges will no longer be accepted, prizes = up to 5000 SBT
comienza ahora a enviar el link de tu publicación dentro del discord en "envíos" tendrás de "lunes a viernes" cada semana para enviar, después de estos días ya no se aceptarán los retos, premios = hasta 5000 sbt token
❗️ HOLD VERIFICATION ❗️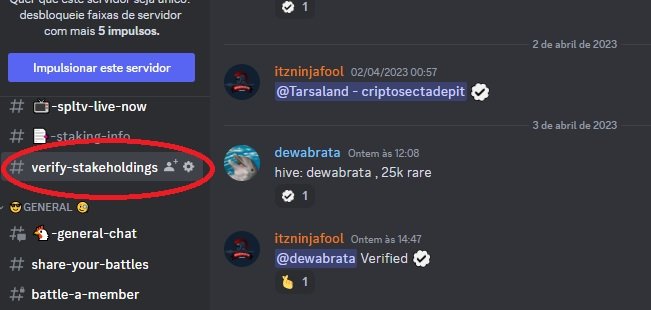 Join SBT discord click HERE
❗️ ATENCIÓN A LAS NORMAS ❗️
❗️ ATTENTION TO THE RULES ❗️
1- You need to be my follower (required)
2- Comment your hive name in the comments (required)
3- Voting is not mandatory but it helps to improve next week's prizes
4- Reblogging is not mandatory but increases your chance of winning by 2x
1- Necesitas ser mi seguidor (requerido)
2- Comenta tu nombre de colmena en los comentarios (requerido)
3- Votar no es obligatorio pero ayuda a mejorar los premios de la próxima semana
4- Rebloguear no es obligatorio, pero aumenta 2 veces tus posibilidades de ganar 2x

O drop vai ser da seguinte forma todos os participantes terão seu nome colocado na roleta, 6 pessoas ganharão 2000 SBT cada, os vencedores podem ser repetidos isso significa que se vc tiver sorte vc pode ganhar 2 vezes ou mais, o resultado será em 1 semana, todos os participantes serão marcados no drop seguinte se nao quiser mais apenas nao participe, o drop da semana que vem poderá ter um valor maior vai depender da quantidade de pessoas que participarem e das recompensas recebidas portante nao se esqueça de participar, boa sorte a todos!
The drop will be as follows: all participants will have their name placed on the roulette wheel, 6 people will win 2000 SBT each, the winners can be repeated that means if you are lucky you can win 2 times or more, the result will be in 1 week, all participants will be marked in the next drop if you don't want more just don't participate, next drop's may have a higher value will depend on the amount of people who participate and the rewards received so don't forget to participate, good luck everyone!
El drop será el siguiente: todos los participantes tendrán su nombre colocado en la rueda de la ruleta,6 personas ganarán 2000 SBT cada una, los ganadores se pueden repetir esto quiere decir que si tienes suerte puedes ganar 2 veces o mas, el resultado sera en 1 semana, todos los participantes seran marcados en el proximo drop si no quieres mas solo no lo hagas participa, el drop de la próxima semana puede tener un valor mayor dependiendo del número de personas que participen y las recompensas recibidas así que no olvides participar, ¡mucha suerte a todos!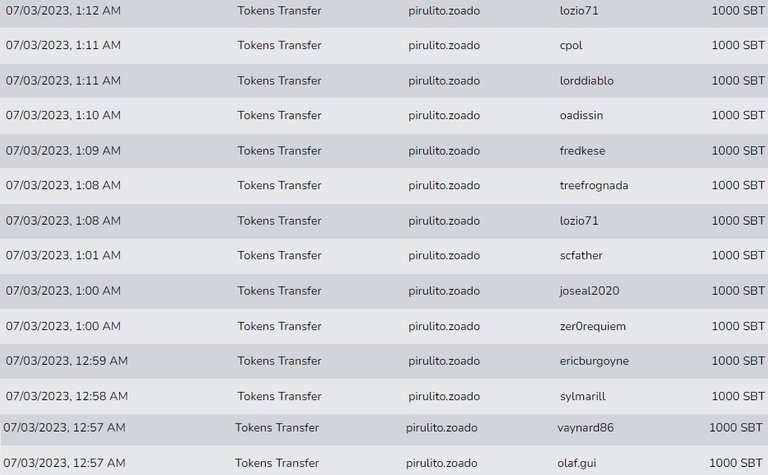 ! [ last participants ]
@synergized, @pulubengdugs, @jhuleader, @ericburgoyne, @joseal2020, @bechibenner, @danideuder, @yeckingo1, @herman-german, @zer0requiem, @vaynard86, @crazyphantombr, @henruc, @baburamg, @frazfrea, @ianballantine, @ebastion, @daethical, @blitzzzz, @scfather, @diochen, @circlebubble, @syel25, @olaf.gui, @sylmarill, @jfang003, @thebighigg, @outwars, @fredkese, @bitandi, @rayius, @ladymisa, @pero82
Drop 5 days left 👇

1 day left👇
---
---